With your support, The Transcend Foundation provides vital healthcare solutions to the American heroes who need it.
Ernest founded the Transcend Foundation in 2022 and serves as the President of the board. Ernest served in the United States Army as an 11B infantrymen from 2000-2004. Ernest got out and went into the private sector where he then spent almost a decade as an overseas contractor working for a variety of agencies. Ernest quickly realized that service members and private contractors, as well as himself, were constantly feeling sluggish and unable to achieve peak performance. Ernie found that it was often viewed as an unnecessary issue and that medical establishments were unable to address many of the issues.  This void provided the framework, motivation, and drive to create Transcend Company in 2020 and subsequently launch the Transcend Foundation in 2022.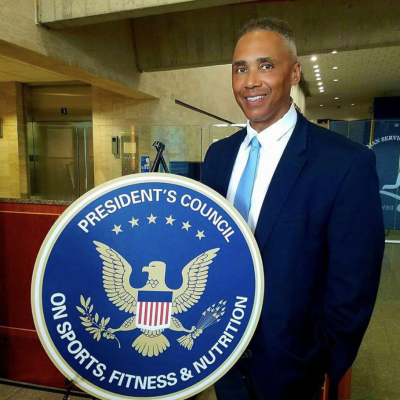 Rob Wilkins is on the Board of Directors for the Transcend Foundation, giving guidance and direction to the foundation. As a native of Linden, New Jersey, he works as the Military Evangelist at Sightline Media Group, the leading news organization covering the military, defense, public sector, federal technology, and cyber defense. 
In 2018, Wilkins was appointed by President Donald J. Trump to the President's Council on Sports, Fitness & Nutrition (PCSFN) and was reappointed by President Joe Biden in May 2022. He's a retired US Air Force Master Sergeant, having served for 26 years.  
Rob's key military assignments include serving on the staff of The Joint Improvised Explosive Device Defeat Organization (JIEDDO) and Legislative Liaison Office, Secretary of the Air Force, where he was responsible for organizing, coordinating, and escorting Congressional delegations worldwide.   An avid advocate for military veterans, Wilkins is a lifetime Air Force Association member, lifetime member of the Veterans of Foreign Wars (VFW), lifetime member of the American Legion, lifetime member of AMVETS and serves on military focused boards to include the American Veterans Center, Boulder Crest (retreat for military veterans) and the Blue Star Families Racial Equity & Inclusion Committee.  In addition, he is the President of Rolling Thunder, Washington, DC, Inc., American Legion Fitness Ambassador for 100 Miles for Hope, a fitness initiative to encourage physical fitness to members of the American Legion, Fitness Advisor to Give an Hour, an organization that provides no-cost mental health care to at-risk populations and those in need, Senior Advisor to NBC Universal BOLD Veterans Hiring Initiative, and as the Senior Military Editor for Muscle & Fitness, he spearheads, Fit to Serve, the largest column dedicated to telling the inspiring stories of military personnel and first responders and the importance of physical fitness in the performance of their service.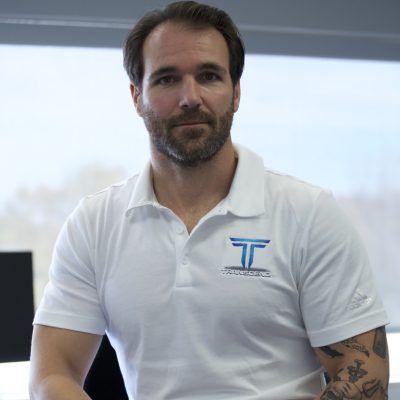 Executive Director/Secretary
Brendan Quisenberry Co-Founded the Transcend Foundation in 2022 and serves as the Executive Director. Brendan has played a large role in creating awareness for the charity, partnering with other foundations with likeminded goals in complete holistic health, gathering donations, recruiting veteran and first responder candidates to share their incredible success stories of recovery, and getting them back to their optimal health.
Brendan Quisenberry is a current Green Beret with 20th Special Forces Group National Guard. Upon enlistment in 2004, he has served as an 11B Infantryman for 9 years deploying multiple times and has had the privilege to have served in prestige units like the 82nd Airborne Division and 101st Airborne Division. After 9 years as an Infantryman, Brendan then decided to pursuit his lifelong dream of becoming a Green Beret. Brendan Successfully completed the Qualifications course and was assigned to 7th Special Forces Group. After 15 years of active duty and multiple combat and training deployments worldwide, Brendan end tour of service (ETS) off active duty and enrolled straight into 20th Special Forces Group National Guard. Where he currently has 1 more year until he retires. Brendan also worked in the government sector as a private contractor during his time as a national guardsman where he continued to deploy worldwide for his country. After finally hanging up his hat with 17 deployments and needing to rebuild his missed time with his family, Brendan is now committed to the Foundation full time. Brendan is a Special Forces Association (SFA) Lifetime member, association of the United States (AUSA) lifetime member, Veteran of foreign wars (VFW) member, American legion member. 82nd Airborne & 101st airborne division lifetime members.  Brendan currently lives in Michigan with his wife and three kids.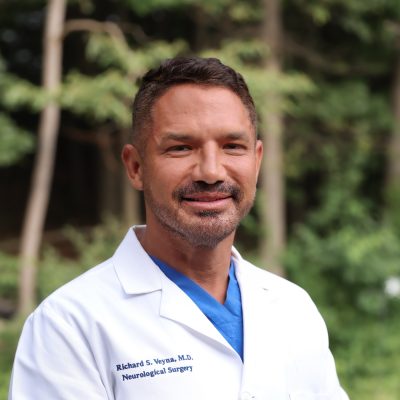 Richard Veyna M.D. is the medical director at Transcend and a board-certified neurosurgeon with almost 25 years' experience treating diseases of the spine and brain. Although he still treats patients after injury occurs, he firmly believes in the prevention of disease through fitness, health, and systemic wellness. As a specialist in the treatment of severe brain injuries, he has treated the behavioral, cognitive, metabolic, and hormonal dysregulations that can occur after even a single concussion. He also understands the complexity of managing patients with chronic traumatic encephalopathy (CTE). Often overlooked by the medical community, up to two thirds of patients with severe brain injuries have hormonal deficiencies, which often take months or even years to diagnosis. When such imbalances go undiagnosed, patients can suffer needlessly for years before finding a doctor that knows how to treat them. Dr. Veyna continues to work to spread awareness about CTE and has presented to various groups, including the NFL Players Association.
Dr Veyna is delighted to serve on the board of directors for the Transcend Foundation. Through education and public awareness, he is hoping that more veterans and first responders can get the diagnosis and treatment they need. When he's not in the OR, at a medical conference learning about the latest peptide, or at the gym, he enjoys teaching medical students and residents as an Assistant Professor of Neurosurgery at Oakland University. In addition, he serves on the board of directors for the charity dearest to him, Impact India 360. He currently lives in Michigan with his beautiful fiancé, four children, and 3 (yes, 3) golden retrievers.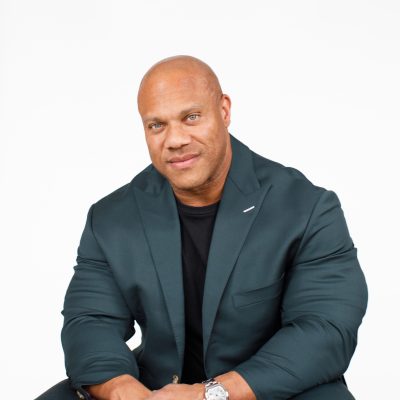 Phil Heath is a retired American professional bodybuilder. He is best known for his seven consecutive Mr. Olympia titles, which he won from 2011 to 2017, tying him with Arnold Schwarzenegger, the other person to achieve seven Olympia titles.
Before bodybuilding, Heath was a college basketball player and competed in track and field events. He began his bodybuilding career in 2002 and won his first professional competition, the Colorado Pro Championships, in 2006. He went on to win many more competitions and quickly rose to prominence in the bodybuilding world. Throughout his career, Heath was known for his impressive physique, particularly his thick, muscular back and symmetrical overall shape. He retired from competitive bodybuilding in 2020.
Off the stage, Heath is also an entrepreneur and continues to inspire and motivate others with his fitness journey and dedication to the sport of bodybuilding. One of Phil's deepest passion is helping veterans and first responders address physical and mental health issues and achieve peak performance. Phil is a Board of Director to the Transcend Foundation.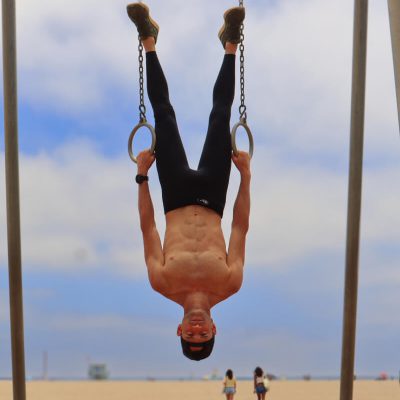 Ken Corigliano is currently serving in the U.S. Air Force as a Lieutenant Colonel. He is an expert on Quantum Information Sciences, Big Data, Artificial Intelligence, Machine Learning, Heuristics, User Experience, Data Analysis, Interfaces and member of President Biden's Artificial Intelligences (AI) R&D and Quantum Councils.
Ken is one of the Air Force's most decorated athletes and has a huge drive to push his mind, body and spirit to the limits. He is an avid Obstacle Course Racer, (OCR) long distance runner and Triathlete. Ken has also participated in extreme sports events like American Ninja Warrior and Netflix's Ultimate Beastmaster. Ken has become a world class athlete and is currently attempting a world record for 2023 and World Championship triathlon qualification. Ken has been named one of the top 40 Athletes in 40 years of NCAA History and has also been featured on NCAA On-Campus, Fox Sports, Triathlete Magazine, Muscle and Fitness Magazine, and Lava Magazine, as well as several dozen podcasts. Ken lives with his wife and two kids in Virginia.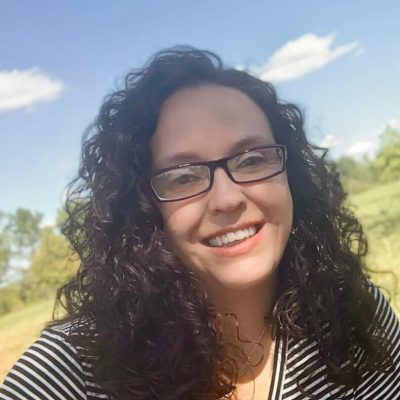 Vanessa has served as the Director of Fund Development & Cultural Events for Hispanic Center of Western Michigan. Here, she led the organization in fund development, marketing, public relations, and volunteer recruitment. She was one of the founding members and an Executive Board member of the Urban Core Collective; a partnership with five anchoring organizations throughout Grand Rapids, MI. This partnership allowed the organizations to combine resources and ideas to better serve the community.
She has over 18 years of experience in Information Technology and marketing to include: coding, product development and design, and management of critical support systems. Vanessa is a crucial member in the strategic planning and branding of the foundation.
She has served on boards for nonprofit organizations and other organizations such as: The Cherry Health Foundation, Blandford Nature Center, and PWA. Vanessa resides in Western Michigan with her husband of sixteen years, Greg Giles, and their two cats. She enjoys hiking, dancing, and volunteering for local non-profits in her area.